Creating Our Inequalities Survey:
The Inequalities Survey was developed in collaboration with as many people as possible to build consensus about the kind of questions we wanted to ask.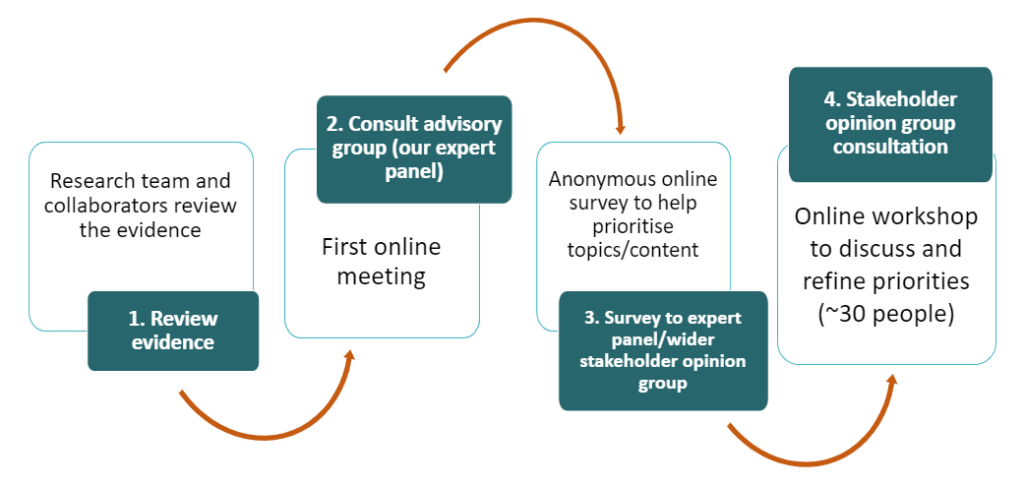 This was achieved in four stages: 
The TIDES team reviewed the available evidence about inequalities. 
Then, the Advisory Group (i.e. our expert panel) was then consulted. 
A list of potential questions were drafted and shared with our Stakeholder Opinion Group (a group of frontline health and social care staff) to rate the importance of the questions. 
Finally, the TIDES team met with the stakeholder group to discuss and refine the questions. 
Our Inequalities Survey asks questions on the following topics:
Risk assessments
Did you receive a risk assessment and was it useful?
Redeployment 
Redeployed to a new role during the pandemic?
Working from home 
Were you able to work from home? 
PPE (Personal Protective Equipment) 
Was this available when needed and did it fit?
Discrimination 
What are your experiences inside and outside the workplace?
Long standing illness
Do you have any chronic health conditions?
Workplace support 
How has your manager supported you?
COVID Vaccine
What is your opinion on the vaccine?