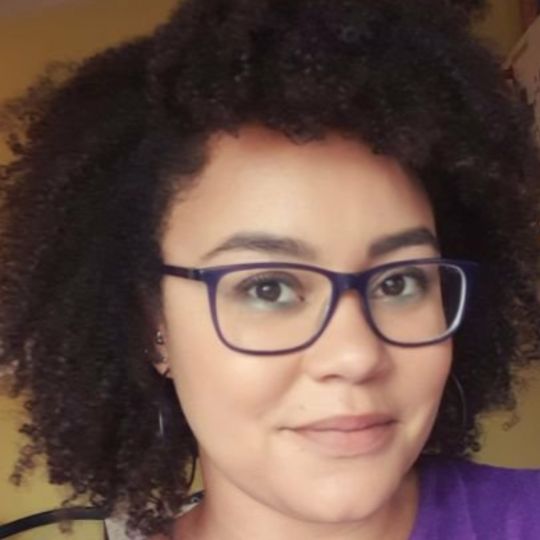 My name is Naomi Clifford and I have worked in NHS acute mental health inpatient services for over 17 years. Since becoming involved in the TIDES study I have moved to a Research Assistant role within my Trust's Research & Evidence Department, assisting and leading on evaluations and offering support with staff research training needs. Alongside clinical experience, I have a degree in Education Studies and Early Years, which is how I initially became interested in researching and addressing inequalities and disparities in certain groups- particularly in those from Black and Minority Ethnic communities. My particular interests involve bridging the gap between academic research and clinical practice-based improvement, encouraging life-long learning, and sharing knowledge as means to empower people. My commitment to actively supporting the development of sustainable changes in ethnic inequalities has led me to become part of my organisation's BME Staff Network Leadership team and a member of the Trust-wide Health Inequalities Group.  
My name is Neesha Ridley. I am Indian by background and I am a Qualified Midwife. I previously worked as a Midwifery Lecturer and now I am working for Health Education England. I live within an area of mixed demographic and have worked in areas of deprivation. This has made me passionate about ensuring that families have access to equal levels of health care, particularly within maternity care. In my recent role within the university worked to increase ethnic minority representation within the midwifery course. I also worked closely with students from minority ethnic backgrounds, to understand how to support these students and help them achieve their full potential.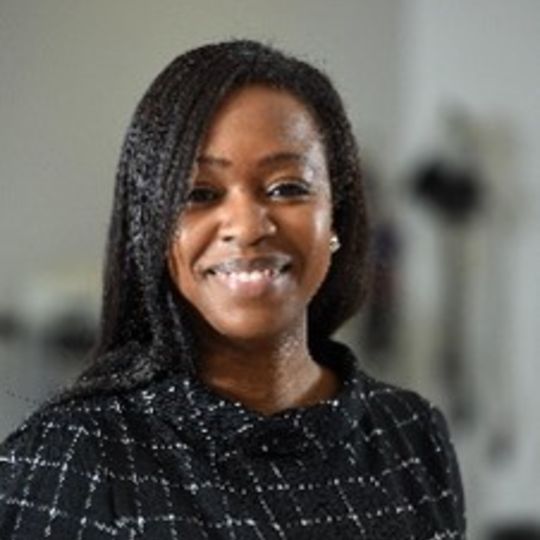 My name is Joy Gana-Inatimi. I am a Consultant Chartered Physiotherapist with over 20 years' clinical experience in managing multiple pathologies. I have worked across critical care, acute medicine, rehabilitation and primary care and I'm passionate about empowering patients to self-manage effectively and developing health care professionals to support patients through their patient journey.  I have also lectured, specialising in anatomy and physiology, developing clinical skills, complex case management, long term condition management, rehabilitation, clinical leadership and research. Through my PhD at UCLan, I have designed an online resource for Liverpool CCG that provides tips and advice for patients with chronic respiratory disease.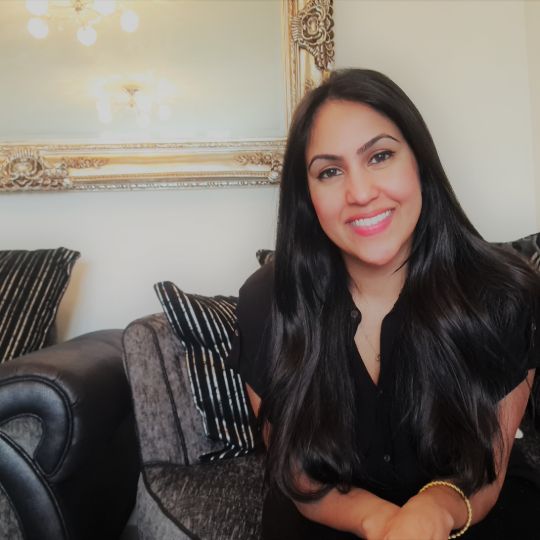 My name is Sanchia Biswas. I'm a Clinical Psychologist based in the East Midlands, and I have extensive experience working within oncology. Besides being well published, my team's psychological input into cancer services was nationally recognised when we won a Macmillan Professionals Excellence Award for Integration 2018 and were nominated as finalists for the 'Innovation in Mental Health' HSJ Award 2019. I am an active member of the ethnic minority community and Q Community, with a keen interest in research for service quality improvement. I'm also the co-founder of my own private practice, working alongside other clinical psychologists from ethnic minority backgrounds.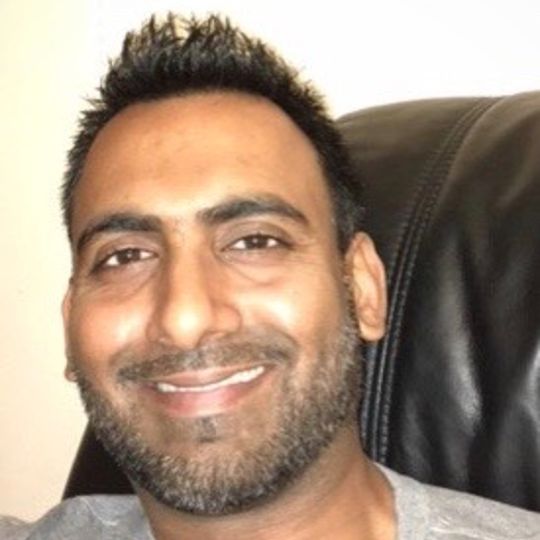 My name is Bash. I work as a Sports Instructor and healthcare professional providing therapeutic services for the NHS. I am also a Health, Wellbeing and Recovery champion within the organisation. In addition, I am passionate about Equality, Diversity and Inclusion as well as an active member of the ethnic minority steering group hoping to make a change within our healthcare system by making improvements. Furthermore, I am an activist against discrimination and oppression whilst my friends and families would describe me as determined, compassionate and the voice of the voiceless.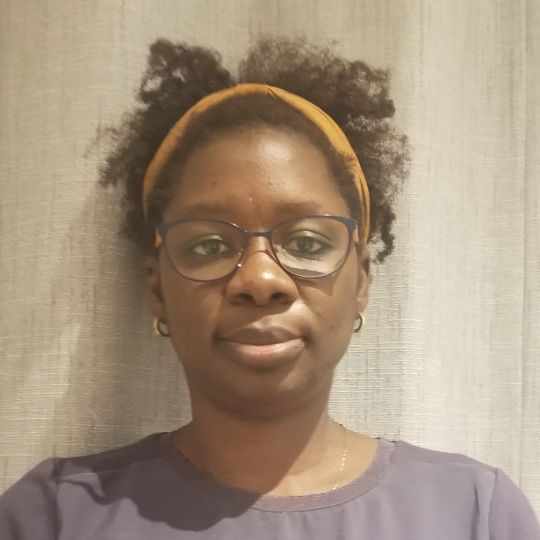 My name is Tomi. I'm a Senior Clinical Fellow in bone marrow transplant and cellular therapies in Cambridge University Hospital where I am an active member on the ethnic minority community. I have over 15 years of clinical experience and over 10 years of experience in the NHS, working in diverse NHS trusts within this time.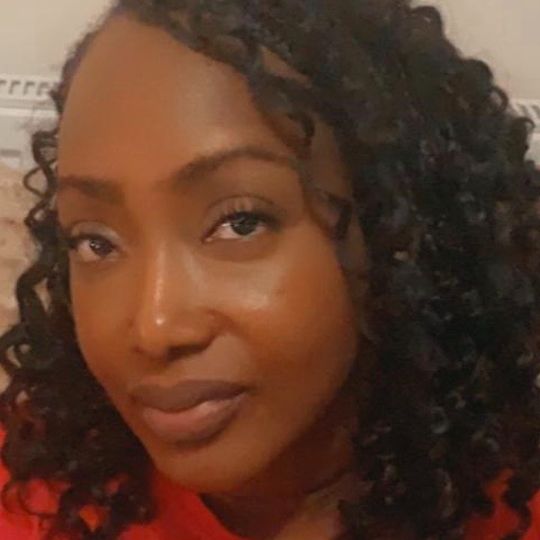 My name is Leila. I am a mum of three, accredited Cognitive Behavioural Psychotherapist, Clinical Supervisor, Equality Activist and Part-time Lecturer. I chair the South London & Maudsley NHS Trust Psychology and Psychotherapy (P&P) race equity working group and I'm a member of the British Association for Behavioural & Cognitive Psychotherapies Equality & Culture Group. 
My passion for people, inclusive clinical and research practice is cultivated through 16 years combined experience within mental health and social care. Enhancing effectiveness of implementation of culturally congruent therapies. 
With lived experience of mental health difficulties, oppression and discrimination. My reflexivity in clinical practice, demonstrates knowledge of intersectionality and power imbalance. I aim to inform the evidence-base and empower communities. 
I'm committed to developing solutions through education to address systemic and structural racism, increasing ethnic minority research participation and shaping policy for meaningful change.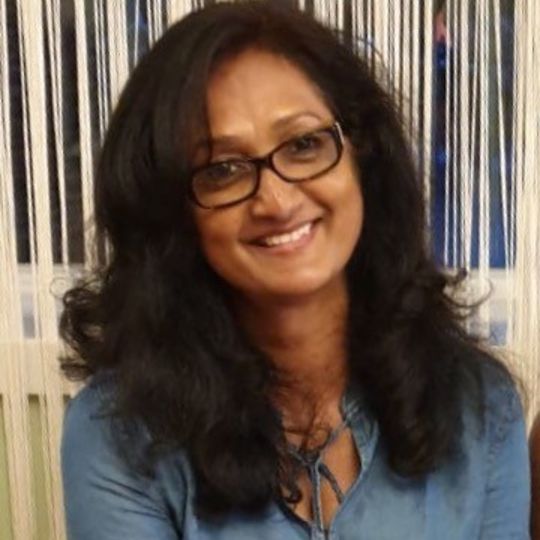 My name is Paula and I work for Cambridgeshire and Peterborough NHS Foundation Trust. I am a Senior Clinical Mental Health Nurse in the NHS. Paula is a NHS Peer Researcher for the TIDES Study. 
My name is Monalisa. I'm a Research Coordinator in the Avon and Wiltshire Mental Health NHS Partnership Trust and work on a portfolio of observational and interventional mental health research. I have 4 years of experience working within both commercial and portfolio research within the NHS, with previous experience in Ophthalmology. I am also a NHS Peer Researcher for the TIDES study, and a member of the ethnic minority Leadership Group in my Trust, working to affect positive change for staff, service users and carers.